Top-Rated Power Washing in Freehold
Any concrete washing in Freehold, NJ requirements you may have in the area can be met by Complete Power Washing. As a service-oriented cleaning business with years of experience, we offer pressure washing in Freehold, NJ, soft washing, roof cleaning, and other services. Being a small cleaning company, we take great pride in providing superior pressure washing Freehold, NJ residents trust. In order for our consumers to benefit from an experienced, highly skilled team of professionals, we have committed to the best. As a cleaning service, we have a policy of providing each of our clients with a personal estimate of their cleaning work so they are aware of what to expect. Complete Power Washing LLC works hard to provide the most accurate, customized quotes so that our customers are confident they are receiving the best services for their money.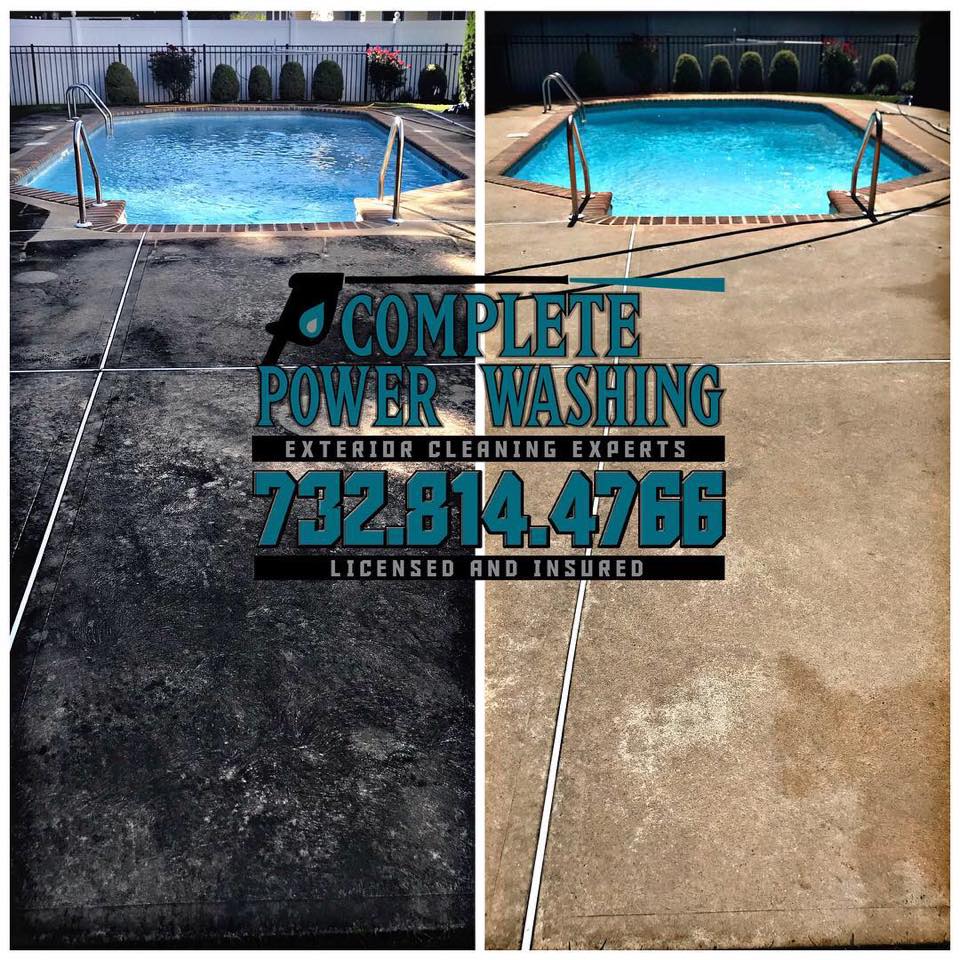 Searching for Freehold Pressure Washing Near Me?
For cleaning accumulated dirt and grime from surfaces including houses, driveways, patios, walls, and more, driveway washing and patio cleaning is the ideal option. The goal of this cleaning method is to get rid of anything that doesn't belong on a home's exterior by using a particular cleaning solution and a high-water spray. Pressure washing has several benefits, but its ability to be applied to many surfaces is its greatest asset. Pressure washing can be used to restore the original appearance of concrete, wood, blocks, decks, and other materials. Due to intensive training, our staff is skilled at safely rinsing your surfaces so as to safeguard the interior occupants as well as the surrounding plants. They have experienced dealing with a variety of surfaces and materials, so they can choose the right tools and cleaning agents for your property to enhance its appearance without compromising its integrity.
We also offer a variety of other professional services such as House Washing, Roof Cleaning, and much more.
Expert Concrete Washing Freehold NJ Residents Trust
In order to achieve results for your property that genuinely matter, we make the best investments. Deep-cleaning cleansers designed specifically to remove the many stains that plague your property are a part of our power washing in Freehold, NJ strategy. Additionally, we don't have any pressure washers from home improvement retailers in our tool collection. Our state-of-the-art technology truly provides the best for your property. Your outer appearance must be flawless in every manner. Using our Freehold, NJ pressure washing near me services, the surfaces of your property will look better overall. They'll be safer and last longer.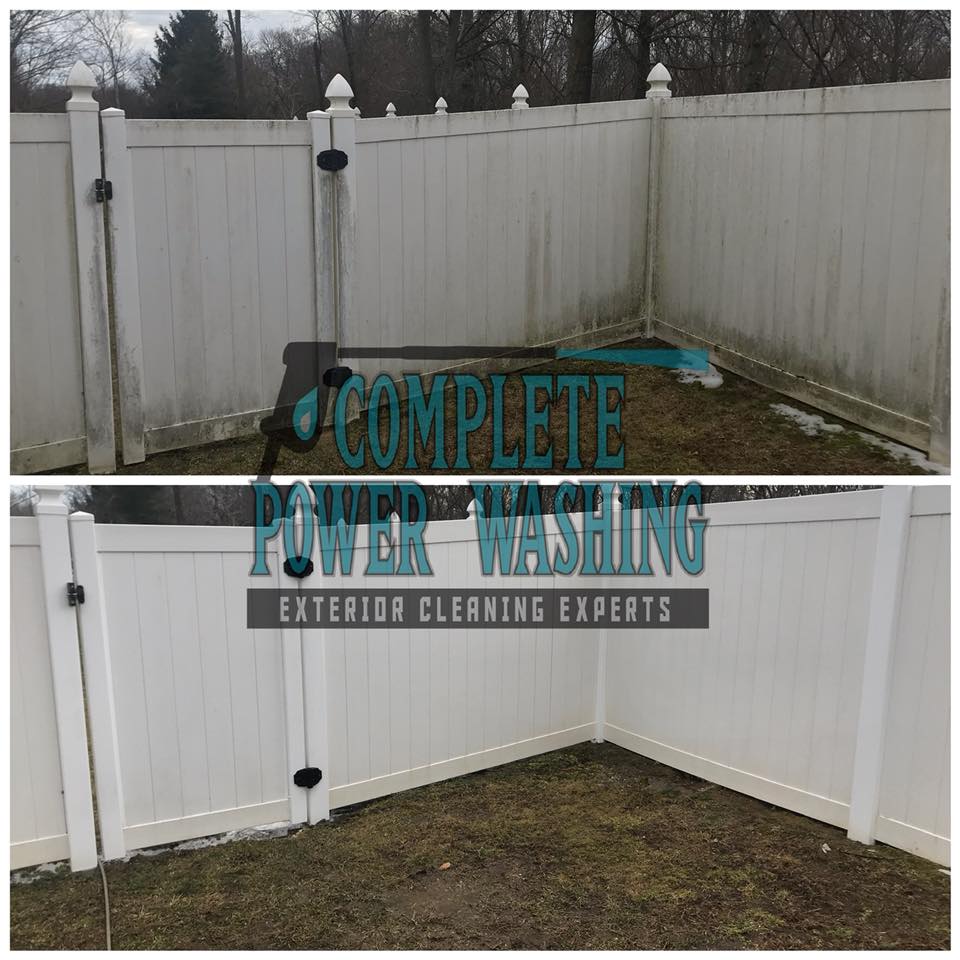 Call Today for Pressure Washing in Freehold, NJ!
In the heart of New Jersey's Monmouth County is Freehold Township. The City is made from 38 square miles and is conveniently situated midway between Philadelphia and New York City. The community's residents benefit from a top-notch school system, a notable parks and recreation department, and Freehold Raceway Mall, the area's main shopping destination. The fact that Freehold Township is able to provide all of these conveniences while yet retaining its rich rustic and historical character is what makes it so unique. The City is home to the Freehold Township Heritage Society whose main goal is to preserve and protect the city's rich history. The city has several historical sites including the Hartshorne Farm, Blacksmith Shop, and Wikoff Cemetery which can be viewed through guided tours as well as historical museums. For more modern activities, visitors and residents can take a trip to Downtown Freehold which is a center for activity and enjoyment through retail shopping and dining in the city. The downtown area is home to live street music, holiday events, and multiple festivals throughout the year.
The owner is one of the nicest people I've met. Very fair price. He power washed my deck railing free of charge. House looks great and his team was very quick, thorough, and clean. Will use this company again. Definitely
Adam is great to work with, competitive pricing , does a very thorough job actually washed more than his written estimate. Highly recommended
Damon Maverick
2022-05-05
Complete bang for your buck! Highly professional. They won't disappoint you at all.
Adam cleaned my brothers huge house for me and it turned out amazing!
Highly recommended. Adam was quick to respond and accommodating to rescheduling when needed. The pricing was fair and the work was great. Very efficient and easy to deal with. I will certainly use them again for future cleanings!
We've used Complete Power Washing a few times now. Our house and shed gets full of mold every winter. After these guys clean, everything looks brand new! Pricing is affordable too. They're quick to respond back when reaching out, their friendly team were here to clean in less than a week. We will keep using them!
Diane Forristall
2022-04-16
Extremely happy with the outcome. Terrific job! Would highly recommend Adam and crew.
Was great dealing with complete power washing, priced well and very professional, Picture talks for itself, Would defiantly recommend to others and will absolutely use this company for future jobs.... Thank you
Colleen Weathers
2022-03-21
100% recommend Complete Power Washing! Excellent Professional prompt and quality service! Thank you very much Adam!