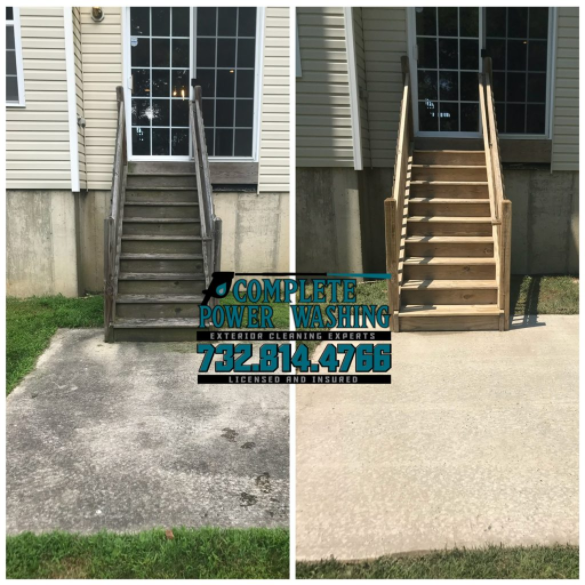 Pressure Washing Services
Your home is more than a house, it is your biggest investment, and you need to protect and care for it. Regular maintenance and upkeep are necessary to keep it in good condition as well as looking good. Curb appeal is important for resale value, but also to make your home comfortable and a place to be proud of. If you are not proud of your home's exterior hardscaping, however, there is something you can do. Concrete washing removes all of the dust, dirt and stains that can build up over time. Hardscaped surfaces are subject to the elements all year long, pounded by strong winds and heavy rain and snowfall. Also, oil and grease spills and leaks can damage concrete driveways and make them unattractive. Because pressure washing is more complicated than most homeowners realize, always call a professional. They can restore your hardscapes' curb appeal quickly and safely.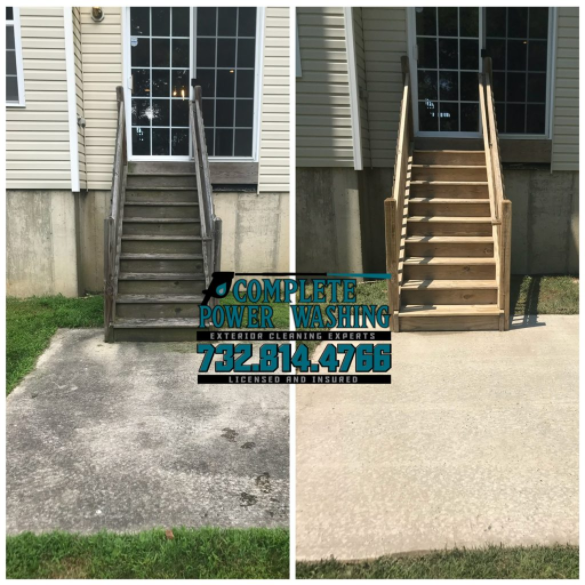 Pressure Washing | Concrete Surfaces
Hardscaped surfaces like drives and walkways need regular cleaning to maintain them. Dust and dirt build up on theses surface making them look unappealing. But this build-up also attracts and retains moisture on the surface, eroding it. Over time, this also creates the perfect conditions for mold and mildew growth which can further erode hard surfaces. The resulting cracking and pitting make your concrete surfaces uneven and unattractive. Oil and grease spills and drips are also detrimental to concrete driveways as they make the surface slick and prone to erosion. Pressure washing concrete surfaces makes them look better but can also help protect them.
Pressure Washing | Leave it to the Professionals
Your paved surfaces can greatly benefit from pressure washing but you should always call a professional company. You can actually cause damage to concrete driveways, walls and walkways if you use too much pressure. Conversely, you will waste time trying to clean your driveway with too little pressure or the incorrect cleaning solutions. It is also a time-consuming process if you don't have training, experience and the right equipment. Renting a pressure washer can turn into an all-day event with multiple trips to the hardware store. Save time and hassle by calling a professional to do it right and do it once.
Pressure Washing | Finding a Company
In order to keep your whole home and property beautifully clean and protected, you need a comprehensive washing company. Find one with a full list of services to clean your home from top to bottom. From roof and siding cleaning, mold and mildew removal and concrete cleaning, they should be able to do it all. They should be able to give you a free estimate, if not, find another company. To compare companies, check out websites and look for certain criteria. In order to fully protect your property, only hire licensed and insured professionals. For proof of excellence and training, look for industry certification and read customer reviews.
If you are not pleased with the current state of your home's hardscaped surfaces, there is an easy solution. Calling a professional to wash them restores their attractiveness and curb appeal and also protects them. Over time, dust, and dirt collect on concrete surfaces, attracting excess moisture. Erosion can result from mold and mildew growth and build-up of dirt, oil and grease. Not only can this cause cracks and pitting, but it can also make surfaces slippery and unsafe. But cleaning these surfaces takes time, skill and the right equipment. To safely clean concrete surfaces like drives and paths, always call a pressure washing company. Doing a little research to find a reliable fully insured and licensed company can ultimately save you time and stress.
Related Posts:
Burlington County Roof Cleaning